The biggest talents of Croatian football who faded away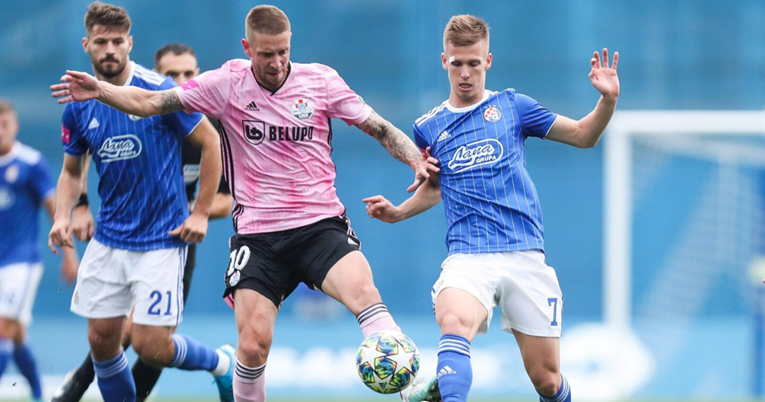 PROBABLY everyone has that one friend that should have become a star, but didn't have a good coach or had bad luck with injuries. The majority of players forever remain just talented, but every new generation brings new profiles, and, in some moment of their development, it seems as if nothing can stand in the way of their exceptional careers.
Players need to meet three conditions to get on our list that we've compiled according to some parameters, besides the subjective opinion. The first condition is that the player has to be known to the general public because he was announced as a major talent. The second is that the career of a player has gone in the wrong direction in senior football, not sooner. Thirdly, the unfulfilled potential can be observed as a discrepancy between the expectations on the one hand, and the fact that he has never affirmed seriously and long-term in a national football team, international football, or the leading clubs in the Croatian Football League on the other hand. It should be pointed out that the parameters such as expectations or evaluating someone's career will still be subjective to some extent.

Marin Lalic
The oldest player in this list arrived in Hajduk from Bjelovar. The fact that Boksic said he was by far the greatest player he's ever watched, "as Messi today," is enough said about his potential. Josko Jelicic was equally fascinated with his talent, so he called him "Pele." The noble midfielder marked his debut in Hajduk in ex-Yugoslavia, having played only 21 official matches in Poljud.
His star soon faded away when the new Hajduk generation was rising at the beginning of the Croatian Football League. By the end of his career, he also played for Croatian clubs Zagreb, Mladost 127, Hrvatski Dragovoljac, Inker, and Bjelovar with a two-year trip to Portugal. Still, he never came even close to the reputation he had as a junior, when he was one of the best players in the world, according to his team players.

Sandro Klic
He was one of the members of a legendary young Croatian national team that defeated England in 2003. The local boy was Rijeka's best shooter in two out of three first senior seasons, but soon his career went downhill.
Transfer to Zagreb followed where he played 14 matches, only to return to Kvarner, to the Primorac club in Kostrena. As soon as the next season, he transferred to the Grobnican club and then in the county's lower-league Borac club from Bakar, where he was performing the role of a coach and a player. His last known football activity was the one at the coach position in the FC Mune, which changed its name to FC Matulji the previous year. Besides football, Klic also built his career in boules in the county's lower-league club Rjecina.



Domagoj Abramovic
He arrived at Dinamo when he was only eight. In the next ten years, he became the best shooter in the history of the Dinamo Youth Academy, and he held his title until Andrej Kramaric overtook his place.
Abramovic should have been the next number 9, as he debuted at the Champions League, entering as a replacement instead of Mihael Mikic against Olympiakos. He later recalled that he had got around 35,000 kunas for a 20-minute play. He had been waiting for his debut in the Croatian National League for nearly half a year, and then he scored twice in the match against Cibalia.
.
Still, it wasn't enough. After FC Croatia from Sesvete borrowed him, he briefly returned, but only with nine performances as a back-up player for Dinamo. In the 2002-03 season, he transferred to Cibalia, where his adventure began, during which he played for Siroki Brijeg, Lokomotiva, Inter Turku, and three Greek lower leagues. In the 2011-12 season, he returned to Croatia, where he, until the end of his career, played for Gorica, Lucko, Sesvete, Vinogradar, Stupnik, Dubrava, and Nur, a club from Zagreb where he is still registered today.

Mario Grgurovic
Grgurovic was spotted by the Hajduk scouts when he was only a ten-year-old wearing the Zadar uniform, where he played with Luka Modric. He transferred to Poljud, profiling himself among the juniors as the biggest talent of Hajduk in many years, and projected as "the next Baka Sliskovic." He played only one solid senior season in Hajduk before transferring to Dinamo, where he was "reunited with Modric." In the season 2005-06, Zdravko Mamic stated for one daily newspaper that it was revenge for Kranjcar's departure to Hajduk.
He played only around 20 games for Dinamo, when he replaced Luka Modric in the Champions League qualification against Ekranas. Then Medjimurje, Istra, and Inter borrowed him. His golden days were playing full time in Zapresic, which, according to all prognoses and announcements, should have been much better. He also played for Gorica and Zalgiris, returned to Zadar at the end of his career, and then retired in Posedarje.



Teo Kardum
Kardum was born in Split and played for Hajduk in junior categories, but Dinamo "stole" him from its biggest rival when he was 16. He was instantly promoted to the biggest star of the Hitrec-Kacijan Football School. He was only 18 when he scored for Dinamo's victory as a back-up player in a friendly game against Glasgow Rangers, and it seemed that we'd soon get a great new striker.
It was proven to be the peak of his career. He played ten games for Dinamo and scored one goal, but the series of injuries was drawing him back more and more from the status of a golden boy of the Croatian football. Inter borrowed him where he, among Gulic, Piskor, and Zekic, didn't manage to play heavy minutes. As soon as 2006, he transferred to Varteks, and then played for the French lower-league Libourne and Swiss Nyonnais until the end of his career, before returning to Croatia. He shortly played futsal in Solin, when he scored against the Blues, i.e., the Futsal Dinamo.

He has never played the first-league football again, but after the episodes in Zmaj from Makarska, the Greek Tyrnavos, Iceland's Huginn, Omladinac, Kamen from Ivanbegovina, Dugopolje, Orka, and Jadran from Klis, ended in Sloga from Mravinac, the Croatian third-league club. He's not doing well there even today since he's not part of the first setup.

Tomislav Gondzic

Probably every Dinamo supporter remembers well the greatest moment of Gondzic's career. In the Hajduk derbi in Maksimir in December 2000, he entered the game in the 82nd minute, and in stoppage time, he scored a goal for Dinamo's victory. He was only 19, but soon his luck ran out.

He had knee surgeries as much as nine times, and the announced star has soon faded. He then played for Inter from Zapresic, Croatia Sesvete, Zadar, the Austrian Weiz, Otocac, before ending his career in Savski Marof. Supporters and collectors offered him "millions" for the dress he was wearing when he scored against Hajduk, but he never accepted it. That's all that was left as a memory of something that should have become a brilliant career.

Oliver Zelenika
The youngest player on this list has the most valuable element in his resume - Niko Kranjcar took him to the FIFA World Cup in Brazil as the third goalkeeper. That move seemed especially unusual given that Zelenika had barely had one serious senior season behind him but not as the first goalkeeper of Dinamo; in most of the games, Antonio Jezina was the goalkeeper.
Regardless of that, Zelenika was considered as a major goalkeeper talent and a player who has a much more natural path of football growth than Matej Delac, who, through the years, became a synonym for cutting short in a career which leads to its wreckage.
Zelenika didn't manage to sell himself, and with Eduardo's arrival, he lost the opportunity to prove himself in Dinamo. Lokomotiva and Rudes borrowed him for three years; then, he went to Lechia from Gdanjsk three years ago. Through the Dutch NEC, he came back to the Croatian National League a few months ago, when he signed for Varazdin.
Since he is only 26, he still has a chance of building a very solid career, but since he was a goalkeeper who traveled to the FIFA World Cup, he was expected to have more than 60 senior games in the following six years.

Stipe Bacelic-Grgic
Bacelic-Grgic, born in Zaboric near Split, was a rising star at Subicevac stadium. That didn't go unnoticed by Hajduk, who had brought him to Poljud when he was only 15. There he grew to be an excellent "number ten," and at the World Cup, he was one of the best players when he was 17.
From his generation, only Nikola Kalinic went to the senior team of Hajduk, but Bacelic-Grgic was forecasted as a much bigger talent. Nowadays, it's obvious that the prognosis was incorrect because he didn't have any official game for Hajduk.
He returned to Sibenik and then accomplished a solid career playing for Istria and Hrvatski Dragovoljac with "trips" to Belgium and Hungary. Still, he has actualized not even a third of his talent. Today he plays for Slaven Belupo.



Other comparable names, such as Drago Papa, Marijo Smrekar, Natko Racki, and Zvonimir Deranja could enter the list. They were all in some part of their career marked as outstanding talents but soon faded away.
Only with these names, Croatia has lost the potential for one entire generation of a national team. The fact that other players successfully replaced them shows that we have exceptional talents at our disposal.